Metra Electronics announces new shallow mount 107-CH3B for Jeep Wrangler JL and Gladiator.
Here it is folks, the long awaited Wrangler JL dash kit. Many Jeep Wrangler JL and Gladiator owners with the basic 5″ non CarPlay/Android Auto stock radio have been patiently waiting.
The patent pending design will allow Wrangler JL and Gladiator owners to replace their factory radio with a shallow mount aftermarket 7″ touch screen with Apple CarPlay and Android Auto compatibility such as a Kenwood DMX7706s or Pioneer DMH-C2550NEX.
When coupled with a compatible shallow mount iDatalink Maestro compatible radio, the iDatalink Maestro RR and HRN-RR-CH3, will retain a long list of factory features such as:
Access to modify vehicle settings
Climate display and control on radio
Selectable performance gauges and"Track Pack" gauges
Read/reset check engine codes
Retain parking assist chimes and distance on screen
Tire pressure, battery voltage and door status display
Key new parts available for upgrading the stereo in your Wrangler JL
There are a handful of key accessories now available to make it easier to upgrade the sound in your Wrangler JL. For Wrangler JL owners that want to keep their factory head unit, we have the versatile AP4-CH41R2 as discussed in my lengthy Wrangler JL stereo upgrade guide.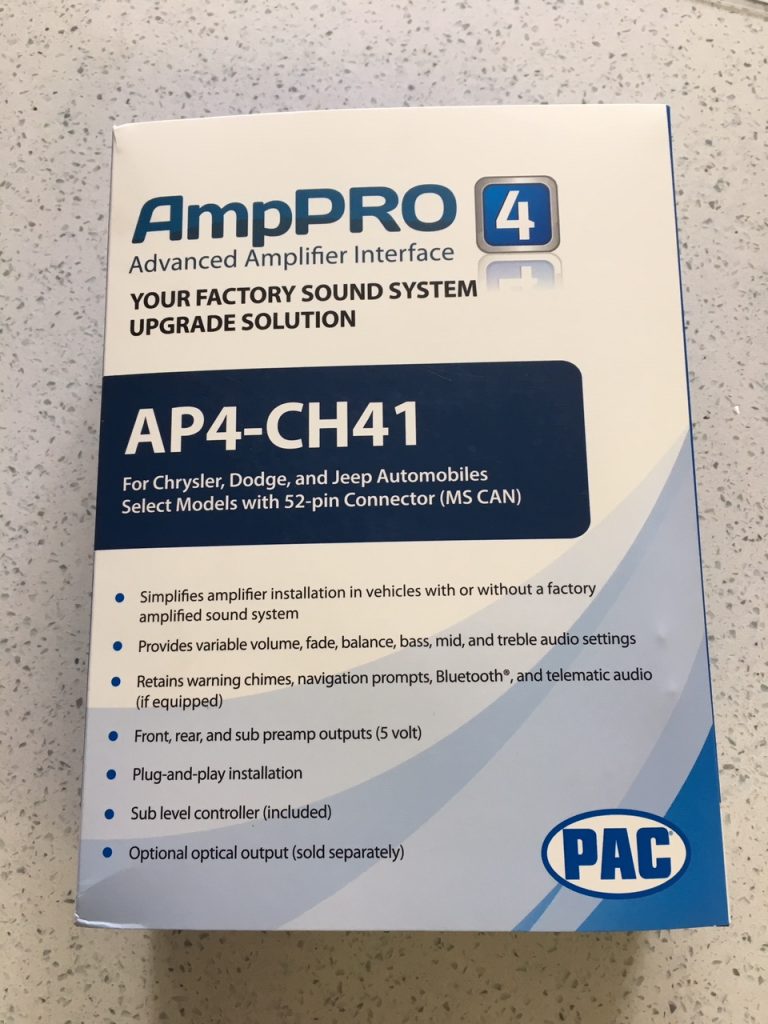 Add to that Metra's new JP-1014 speaker adapters: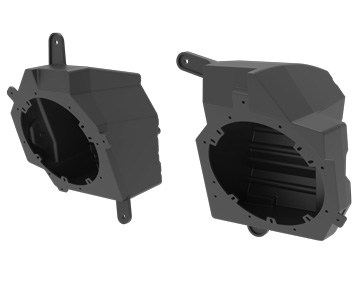 And SSV works sound bar adapters:
And now we can fit proper sized 6.5″ speakers in our Wrangler JL's.
However – we are still waiting on one key feature retention accessory.
As of this writing, we still do not have a solution to retain the stock Jeep Wrangler JL LVDS (Low Voltage Differential Signaling) reverse camera. What I do find interesting is the Alpine X409-WRA-JL does retain the OEM reverse camera. It also includes an Alpine specific Maestro module.
Part of me wonders if this is by design in order to try and give Alpine an edge on the market for a specific time frame. I recall a few years ago when Alpine first started shipping GM specific Restyle models, they had an exclusive contract with iDatalink for a set period of time. So for example, if you had a 2008 GMC Yukon Denali and you wanted to upgrade your radio and use the iDatalink Maestro RR to retain your OEM reverse camera, park sensors, Satellite radio, rear seat entertainment system, etc….then you needed to install an Alpine Restyle model because those were the only ones with Maestro software available.
Once that contract expired, they opened it up to Pioneer and Kenwood. So maybe Alpine negotiated another deal giving them exclusivity on the market for a period of time making them the only option that keeps the reverse camera feature? That is just an educated guess really.
I have an X409-WRA-JL on order, but we haven't had a chance to install one yet and see exactly how it's retaining the factory camera. If it's through the included Alpine specific Maestro module, then that will confirm my suspicions. But hey, who knows? CES 2020 is this week, so let's wait and see. Maybe Metra or another innovative company will reveal a reverse camera retention interface (fingers crossed) that will seal the deal and give Wrangler JL and Gladiator owners everything they need to completely upgrade their stock sound system.
I won't be attending this year, but be sure to follow Amy Gilroy at CE Outlook for all the latest car audio release at CES 2020. No word at the moment on estimated ship date on the Metra 107-CH3B Wrangler JL dash kit. Check back for more details.