You may be wondering, what the hell is time alignment and why do I need it?
Time alignment is freaking awesome.  Basically, when you're sitting in your car, typically the left speaker is going to hit your ears first.  Then the next closest speaker, like the rear driver's side.  Next is usually the front passenger speaker and last is probably the passenger side rear speaker.  You might not have realized it up until this point, but the slight delay in when the sound waves actually reach your ears greatly effects your sound stage and your overall listening experience.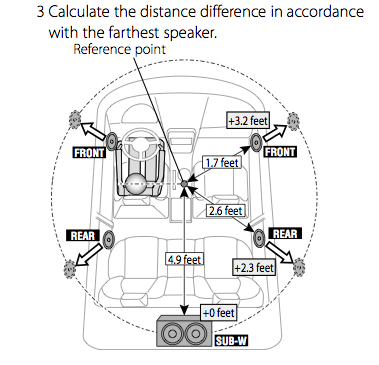 Digital time alignment allows you to digitally delay the closest speakers so that every speaker reaches your ears at the same time. It's awesome.  When set up properly, you can sit in the driver's seat, close your eyes (not while driving) and you will NOT be able to pinpoint where the music is coming from.  It will envelop and surround you creating a truly sublime listening experience.